Here are the flavours you need to be trying in 2022.
Welcome to our Flavour Trend overview for 2022 and beyond. We've made your life easier and done the hard work for you.
Are you tired of overcomplicated and bloated flavour trend reports that say so much, but leave you a little uninspired?
We've drowned out the noise and kept things simple with 6 key flavour trends to take note of this year.  
Flavour Trend 1 ) Exotic Flavours
Everyone loves an exotic holiday that is filled with exotic fruits and refreshing cocktails. There is no reason why these flavours can't be enjoyed all year round and at home. In 2022 consumers will be reaching for bright and refreshing flavours to get them excited. "Exotic" has risen by over 10% in social media discussions over the past year, proving the desire for something a little more exotic. Take consumers on a flavour adventure.
Get brave with:
Mangosteen, Horned Melon, Dragon Fruit
Flavour Trend 2 ) Foraging Flavours
The focus on sustainability is driving improvements in all areas of food and drink. A growing focus is on local and seasonal produce and ingredients. This is driving change in flavour, with a focus on flavours that can be associated with foraging and found out in the wild. "Wild Food" has grown by 7.78% in social discussion in 2021. Make sure you focus on natural and wild flavours. A popular flavour already cutting through is "wild strawberry". Don't be afraid to get a little wild with flavour.
Get brave with
: Mulberry, Cloudberry, Elderberry
Flavour Trend 3 ) Citrus Flavours
Sound familiar? Probably because we highlight citrus flavours pretty much every year. You love it, we love it, just about everyone loves it. Just when you think you've conquered every citrus flavour combo, something new comes along. A flavour profile that works perfectly in pretty much all applications. We're looking at our friends in bakery to really get interesting this year. Sure, bakers do lemon flavours well, but there's so much out there for them to explore. Just look over at the beverage sector for inspiration, but more on that later…
Get brave with:
Calamansi, Dekopon, Yuzu Koshō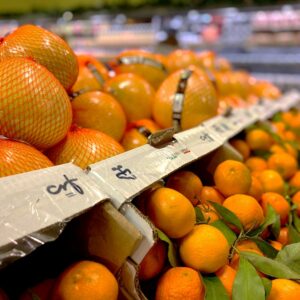 Flavour Trend 4 ) Mood Flavours
Are you getting your customers in the mood? Mood boosting food and drink is big business in 2022. Food and drink products are blending into the wellbeing market to help bring functional ingredients and flavours. Energising, sleep improvement, relaxation are all key moods found in food and drinks. Find ingredients and flavours that relate to these moods to help bring the product to life.
Get brave with:
CBD, Tahini, Huckleberry
Flavour Trend 5 ) Crossover Flavours
Spotted a winning flavour in a different sector? Give it a go in your application – often a sure thing for success. A perfect example would be something like an Espresso Martini. A drink that has long been a staple in just about every cocktail menu. This type of flavour would be perfect to try out in a bakery or dairy application. What's more, it's grown by 91.31% in social media discussions over the past year. What are you waiting for?
Get brave with:
Maple and Bacon, Katsu Curry, Yuzu Koshō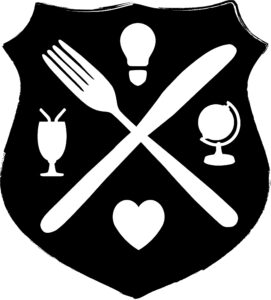 Flavour Trend 6) A Braver Flavour
What would a flavour trend report be from I.T.S. without a focus on braver flavours? The most important thing to focus on with your product development in 2022 is bravery. Be bold, be big, be brave. Make sure your products stand out and grab people's attention. Categories are very crowded and often full of similar products, which makes it difficult for customers to navigate at retail outlets.
Feeling inspired and fancy trying some new flavours?

Get in touch

to request samples of our flavour trends.