Don't miss the top 5 trending beverage flavours.
In uncertain times it's always important to get ahead of the game. As product developers and purchasing teams scramble to cost engineer their products for changing times, make sure you keep an eye on flavour development.
That's why we've made life easier for you and highlighted the top 5 flavours you should be using in beverages.
Bramble
A classic cocktail flavour that has really started to breakthrough. This one ticks lots of boxes so is a sure-fire winner, especially in the alcoholic and lo and no categories. It plays nicely into the foraging flavour trend that we highlighted in our flavour trend report this year. It also ticks the nostalgic box and uses the traditional core flavour of blackberry, but makes it more interesting. Whether you go straight forward blackberry or decide to put a twist on it by adding raspberry or lemon notes, it's a delicious and powerful flavour that stands out well.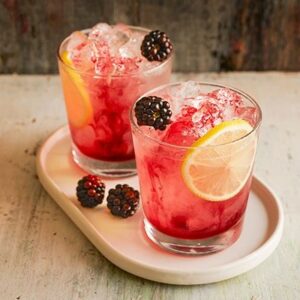 Lemon
Come on, this one is no surprise. Lemon is always big in beverages, but this year something is going to make it extra special. Lemon has been selected as one of the key flavours to celebrate the Queen's Jubilee. So, you know what that means – it'll be everywhere. You don't have to bore people though, make things interesting. Try out different styles of lemon. Why not try something like burnt lemon, charred lemon zest, lemongrass or Meyer lemon. These tasty flavours help to make things braver.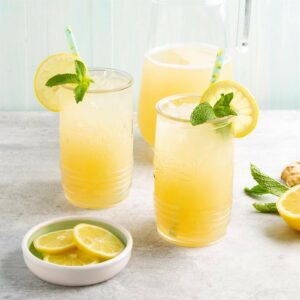 Pomelo
By now we've all enjoyed the growing trend of grapefruit and pink grapefruit flavoured drinks. So much so, that we feel the grapefruit flavour has found its way into many core beverage flavour ranges. But, there is a new little tasty flavour that is creeping up behind.
If you're after a similar taste to grapefruit, but want something a little more interesting, look no further than pomelo.
Pomelo is making real strides as it offers a unique flavour, somewhat similar to grapefruit, and also works perfectly in gin and tonic based drinks.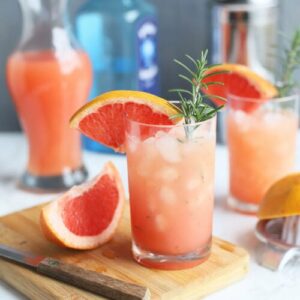 Wild Strawberry
Here we have another classic core flavour with a new unique twist. Everyone loves strawberries, so we thought the perfect pairing to bring it into 2022 was to match it with the foraging flavour trend. The wild strawberry flavour gives off the wild connotations of freshly picked strawberries that people know and love. What more could you want from a refreshing summer beverage than the taste of wild strawberry?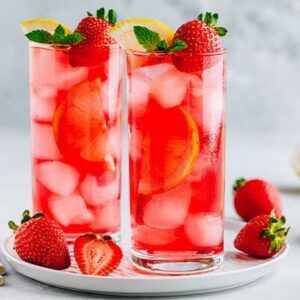 Crushed Mint
The ultimate pairing flavour. Looking for a way to add a refreshing boost to your flavour? Here is the solution. Crushed mint adds that refreshing profile to just about any flavour. Works perfectly with summer fruits and floral flavours. Crushed mint has already been turning a few people's heads and is going down very well. Make sure you join the party.